Welcome Message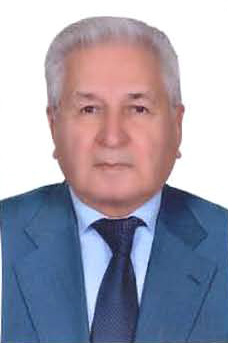 Dear friends,
We hope this website offers you a window into our lovely Azerbaijan and its history, politics and culture as well as bilateral relations between the Republic of Azerbaijan and the State of Qatar.
In this website, you will also find comprehensive information about Azerbaijan's foreign policy, with emphasis on the growing relations with the State of Qatar in political, economic and cultural fields. The relations between Azerbaijan and Qatar are constantly developing and we are proud to say that we have built brotherly relations with Qatar. Our two countries share a common belief in the importance of promoting peace, cultural understanding and tolerance. These relations are based on mutual respect and a commitment to the cause of peace in the Middle East and the world in whole. As Ambassador to the state of Qatar, I am glad to have the opportunity to contribute to the enhancement of Azerbaijani relations with Qatar. We believe there are tremendous opportunities for further cooperation in the areas of tourism, trade and investment. Azerbaijan has initiated comprehensive reforms with a view to providing a suitable business environment to the private sector. We are proud to say that our investment environment, nurtured by stability, political openness and cultural diversity, has become one of the most profitable in the region.
I and my colleagues are here to assist you. I will save no effort to ensure that the Azerbaijani-Qatari friendship relations continue to grow to benefit both countries and its people.
We hope you find our website useful, and we welcome your comments and suggestions.

With my best wishes to all,
Ambassador
Tofig Abdullayev.